Visit one of your fitness courts
Find a fitness court near you and see if a fitness court is being built in your community.
Welcome to the Priority Health Fitness Court
See how our fitness courts are making a difference in our communities and consider what impact it could have on yours.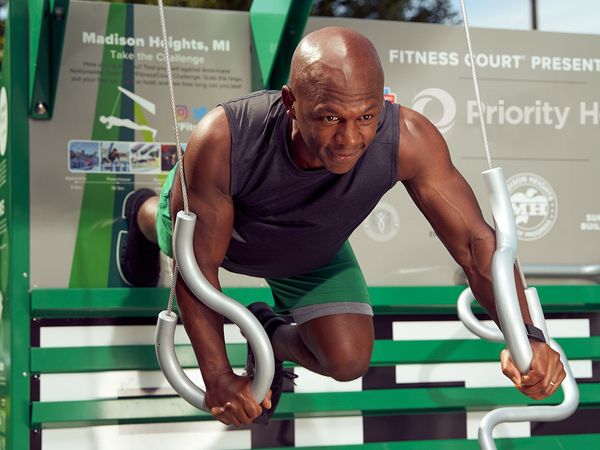 Our story
Priority Health and the National Fitness Campaign have launched a statewide partnership to expand free access to high quality workouts by bringing outdoor Fitness Courts to communities across Michigan.
This partnership was formed to fight obesity, improve quality of life and create equitable access to exercise for communities around the state.
Through the partnership, Priority Health Fitness Courts will be constructed in easily accessible public spaces with the goal of building up to 30 Priority Health Fitness Courts through 2025.
This partnership with NFC couldn't be timelier as we continue to look for innovative partnerships that help create more safe, equitable access to health and wellness for Michigan residents. We believe that all people deserve the opportunity to live a healthy life and we are proud to be Michigan's first statewide sponsor to show our commitment to improving the health of our communities.
Praveen Thadani, MS, MPH
President, Priority Health