Priority Health leadership
Praveen Thadani
President
Thadani's 25-year health care career includes experience managing consumer, commercial and government health plan products. Thadani brings a passion for transforming the industry along with a successful background in services and programs that manage medical cost, development of value-based provider programs, new product development, plan innovation and unique market programs.
Learn more
.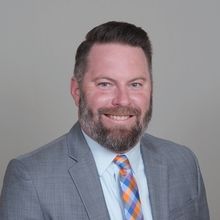 Rick Abbott
Senior Vice President, Employer Solutions
Abbott leads Priority Health's benefit options that serve small and large companies across Michigan. He oversees a market-focused team including product innovation, wellness, underwriting, sales and client services, sales operations and marketing. He also leads the organization's strategic alliance with Cigna, which offers Priority Health members access to the company's national network of providers when they travel outside of Michigan.
Joyce Chan Russell
Senior Vice President, Government Markets
Chan Russell oversees the individual, Medicare Advantage and Medicaid markets for the company. Her responsibilities include driving bold growth, managing profit and loss, partnering with industry and government stakeholders, and delivering on quality and operational goals—all in alignment with Priority Health's overarching effort to transform health care.
Christopher Crook
Senior Vice President, Information Services
Crook leads all teams within information services, including application development, software quality assurance, client technology and domain architecture, including teams that work on optimizing Priority Health's technology assets.
James Forshee, M.D.
Senior Vice President & Chief Medical Officer
Dr. Forshee leads clinical and pharmacy programs, the development and coordination of population health programs and chronic disease management strategies. He also steers strategic planning to further Priority Health's mission of improving health, enhancing patient experience and effectively managing cost.
Nick Gates
Senior Vice President, Finance
Gates oversees all of Priority Health's finances, strategic planning, investments, medical economics, accounting and auditor relationships. He has more than 21 years of finance and accounting experience and has served as a member of the Priority Health finance team since 2004.
Michael Jasperson
Senior Vice President, Provider Network & Health Plan Operations
Jasperson leads the direction of the organization's provider networks and operations. His responsibilities include provider network development, overseeing reimbursement and performance, implementing value-based arrangements, and advancing automation, quality and training to deliver a seamless consumer experience. Other areas of expertise include supporting large-scale efforts that require collaboration and operational readiness.
Carrie Kincaid
Senior Vice President, Market Development
Kincaid establishes and oversees partnerships to enable all lines of business to support growth within target markets. She leads evaluation of opportunities to expand our existing geographic markets, potentially enter new geographies and the feasibility of operating new lines of business.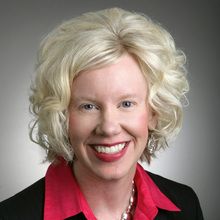 Jen Parks
Vice President, Human Resources
Jen Parks is responsible for developing and executing human resources strategic initiatives and priorities for Priority Health. She leads efforts to foster and build a courageous culture within the company to create an environment where team members can support Priority Health's mission to transform health care. Jen is a passionate and accomplished industry leader with 25 years of human resources experience.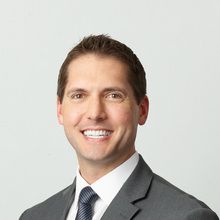 Jeff Smith
Jeff Smith, Vice President, Strategic Transformation & Program Delivery
Smith is responsible for providing strategic direction and delivery leadership for the business and technology transformation efforts to meet business goals of Priority Health. He also leads the enterprise architecture and technology modernization roadmap of strategic platforms to enable innovative growth.
Erin Sullivan
Vice President, Marketing and Customer Experience
Sullivan leads the development and delivery of the Priority Health customer experience, including all marketing efforts. She is responsible for brand, communications member engagement strategies, and enhancing the customer-centered experience through predictive analytics and strategic marketing decisions. Her areas of expertise include relationship development and brand management.
Kimberly Thomas
Senior Vice President, General Counsel
Thomas leads the organization's legal, corporate compliance, enterprise risk management and corporate governance strategies as well as participating in corporate strategy.
Karena Weikel
Senior Vice President, Advanced Analytics & Chief Actuary
Weikel leads teams who blend math, statistics and business knowledge to develop analytics that improve revenue and reduce expenses. She has 20 years of health care experience in areas of cost of care management, trend mitigation and analysis, underwriting, and risk adjustment with 15 of those years in leadership.
---
Would you like to recommend a Priority Health member to participate on Priority Health's Board of Directors?
If so, please submit a resume and cover letter here.